Products Brochure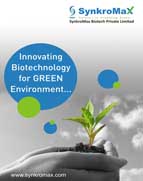 -------------------------------------
New Products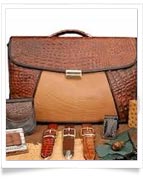 -------------------------------------
R&D
About SynkroMax Biotech Pvt Ltd
SYNKROMAX BIOTECH PVT LTD (SynkroMax)

has been established in Chennai, in the year 2009 as a R&D based company. The Registered Office is located at Chennai, INDIA. SynkroMax is engaged in manufacturing of enzymes for Textile, Leather, Food, Feed, Tea, Pharma, Detergent, Pulp & Paper, Brewery and Distillery Industries. In addition to enzymes, SynkroMax is manufacturing Textile and Leather Auxiliaries and Agri products, such as...

More....

Leather

With the ever increasing emphasis on cleaner production, sustainable processing and greener materials.....

More......

Textile

With the increasingly important requirement for textile manufacturers to reduce pollution in textile production,....

More......

Food

Enzymes are widely used in Food Industry.  SynkroMax's Food Enzymes are used for improving .....

More......

Animal Feeds

An increasing proportion of barley, wheat bran etc is being incorporated into diets for broilers as a result of the....

More......

Tea

Tea enzymes used during tea processing help in preserving the colour, flavor and fragrance of the final product.....

More......

Pharma

SynkroMax is manufacturing and marketing enzymes, such as, Fungal diastase, Glucose oxidase....

More......

Pulp & Paper

The use of enzymes in the pulp and paper industry has grown rapidly since the mid 1980s. Currently the most .....

More......

Detergent

The enzymes used in laundry detergents act on materials that make up a variety of stains and soils so that these .....

More......

Agri Input

SYNKROVALARTM

is India's first unique plant biostimulant, consisting of various minerals suspended.....

More......

Nano

SynkroMax has recently diversified into Nano Products, Nano Zinc oxide and Nano Magnesium oxide for application....

More......